Lentil Sweet Potato with Greek Yogurt - Lentil Sweet Potato Medley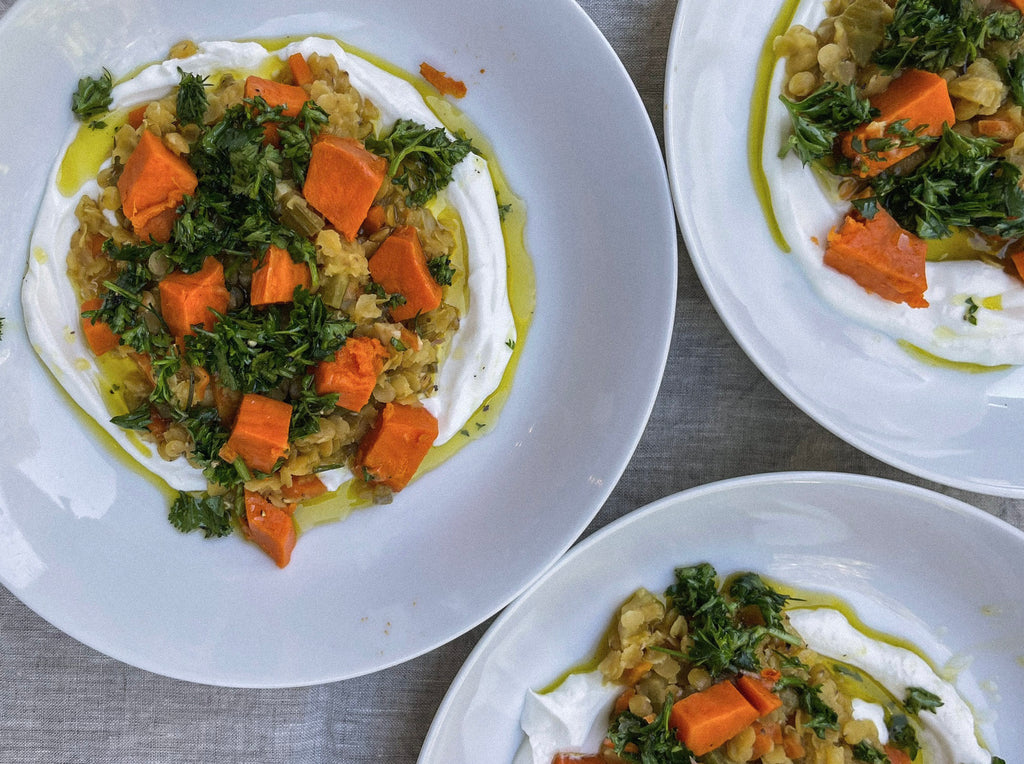 Preheat the oven to 425 degrees. Line a baking sheet with parchment paper, pierce sweet potatoes and roast for 1 hour. In a pan, heat olive oil over medium heat. Add shallots, garlic, celery, carrots, and fennel. When the veggies begin to soften, add seasoning, stock, and lentils. Cover and cook for 20 minutes. 
Chop greens and add to a bowl with garlic, lemon juice, salt, pepper, and enough olive oil to cover. Peel and cube roasted sweet potatoes and add to a yogurt covered bowl along with lentils.