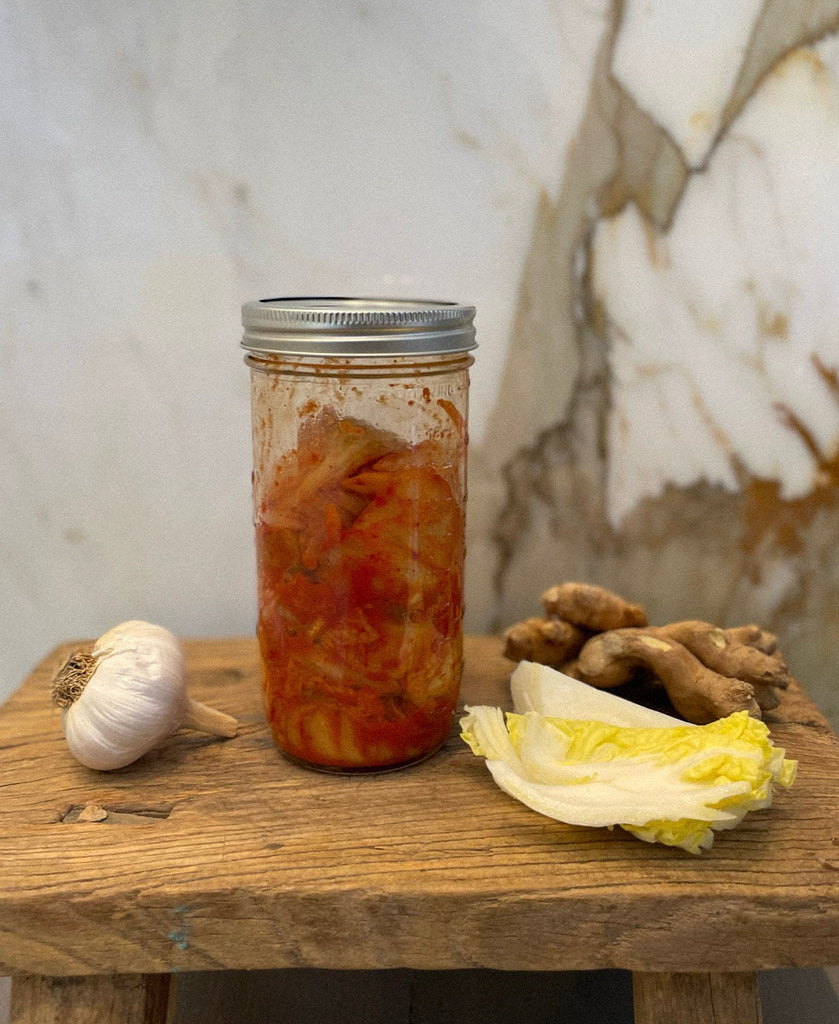 Cut the cabbage into medium pieces. In a large bowl add cabbage, salt, and mix until the cabbage is softened. Cover cabbage with water, place something heavy on top, and let it sit for a couple hours. Rinse and drain cabbage. 
In a bowl add garlic, ginger, sugar, and gochugaru. 
Add mixture to cabbage along with (radish and scallions?) Mix together.
Add to a jar and let it ferment for 3 days. Refrigerate when ready and keep for up to 2 weeks.